No partner this Valentine's Day? Join this super Valentines live webinar / workshop "Meet More Men" with international matchmaker and dating expert Trea Tijmens!
Do
you, like many strong, successful women have a great life but no one to share it with?
Have you been telling yourself: "When the time is right, Mr. Right will bump into you, fall in love at first sight, and you will live happily ever after?"
Have you wondered why you are still single when others have told you that "you are such a good catch"?
Have you asked yourself where and how you can find your partner?
Learn what you can do about it in this special Valentine's Day webinar / workshop Meet More Men.
When: Tuesday 14 February 2017 from 7 - 9 pm CET direct and life teaching via the web.
Cost: Special Valentine's Day rate of 50 CHF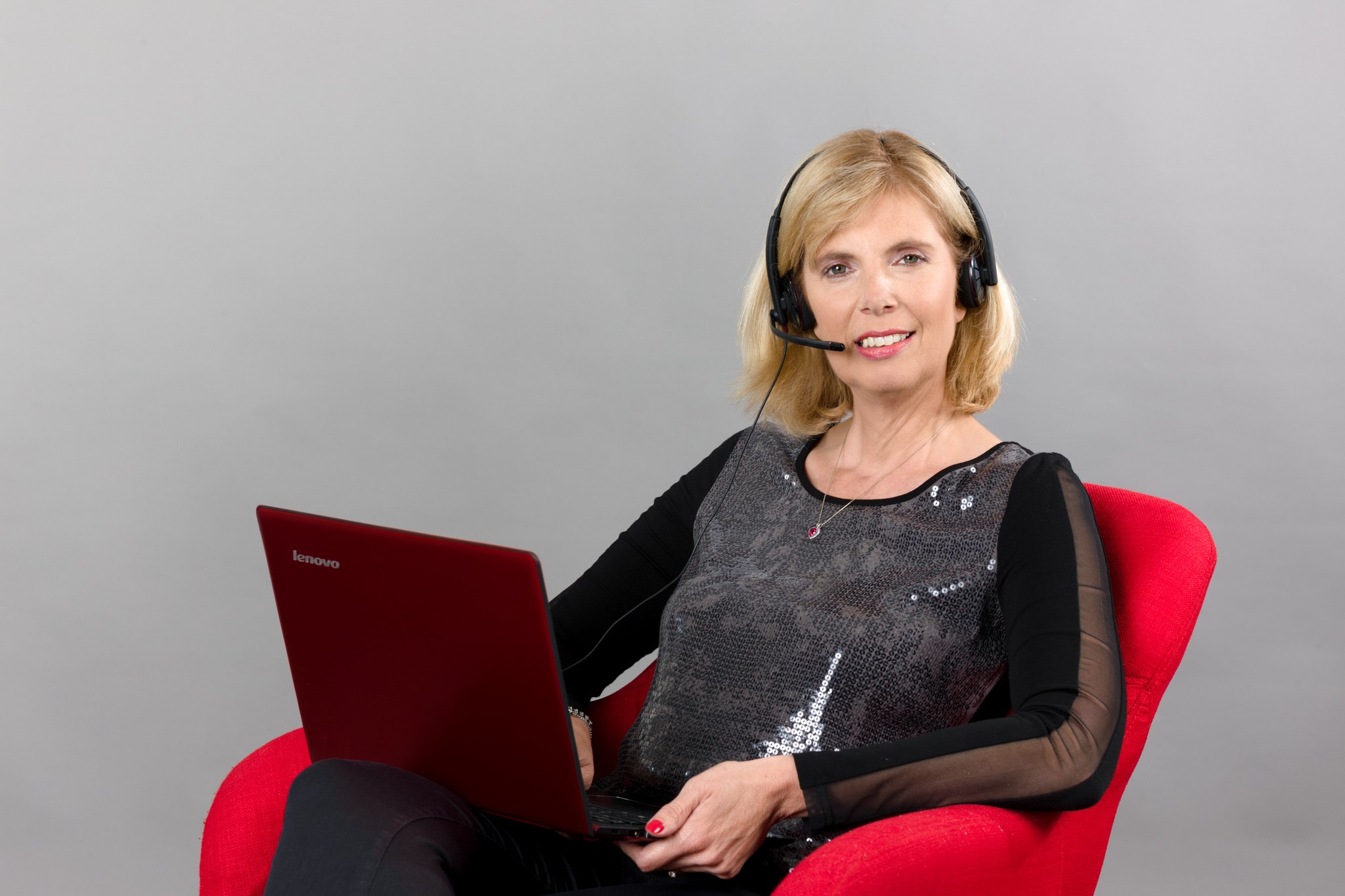 Join us for a fun, thought-provoking and edifying webinar / workshop with Trea Tijmens, founder of SuccessMatch and HIM-Matchmaking, International Matchmaker and Dating Coach.
Trea will share with you her insight into how the search for a partner does not need to resemble the proverbial needle in a haystack syndrome. And more to the point, she reveals how you can drastically increase your chances of meeting your partner…..
What you'll learn in this webinar exclusively for single ladies:

Top 5 excuses women use to not date and how to stop using them
2 choices women have when it comes to dating
Why it is important to meet more men
The 2 most important mind-sets to meet more men
Why in general the dating pool is small for women and large for men
How to increase your chances of meeting your partner
How you too can have men approach you
Why your friends are so important in your partner search and why you may need to find some new ones.
The secret to getting good results consistently
I highly recommend this seminar to single women. You will walk away with practical tips, and easy and fast to apply steps that are guaranteed to increase your Dating Success!
Some of the feedback of single ladies who previously participated in this seminar

"great practical and easy to apply tips",
"inspirational",
"fun",
"entertaining and informative",
"thought provoking",
"great insights",
"spot on",
"learned something important about men",
"pragmatic and action oriented",
"great open and warm atmosphere",
"elegant approach to dating"
"very useful tips that I will apply immediately",
"will recommend to others",
"you made it all so simple, all of a sudden I realized - I can do this!"
Spaces for the Valentines Day webinar are very limited and on a first come first served so book your spot now!
Pay via credit card via below button


Single in Switzerland and ready to date like-minded singles?
Then the SuccessMatch dating service is what you need.
The SuccessMatch dating service provides you the opportunity to meet quality, compatible singles.
The SuccessMatch Dating Service Overview:
• 50 minute Skype consultation
• 1 hour Skype intake interview with the SuccessMatch matchmaker
• Registration in our confidential database through an online registration form
• Establishing an attractive client profile
• Review of the profile with the client for final approval
• Entering the profile in our confidential database
• Opportunity to be listed on our website with completely confidential mini profile
• Selection of match proposals based on your criteria
• Personal profiles of potential partners which includes background, interests, values, expectations but without photos
• Access to your matchmaker via email
• Feedback form after each first date
• 6 month contract
• Mid contract assessment via email
How the SuccessMatch Dating Service works

1. Schedule your 50 minute first Skype consultation with SuccessMatch
During this consult the SuccessMatch matchmaker will get a good understanding of who you are and whom you wish to meet and whether our services are right for you.

2. Sign the agreement, complete your confidential registration form and pay the fees
Once we have decided to work together, we will send you a contract. After signing the contract, we will send you a link to a confidential questionnaire that you need to complete. Upon payment of the fees we move to step 3.

3. Meet your personal matchmaker for a 1 hour Skype intake interview
This allows us to get a better feel and understanding of who you are and whom you wish to meet and helps us making you quality matches

4. The matching process starts
As soon as our experienced matchmakers have found you a potentially compatible match, you will be notified by email. You will receive the confidential profile of the proposed candidate.

5. Meet your Date
Contact your match and organize your first date. Let SuccessMatch know where and when you will be meeting and we will send you a date feedback form to find out whether you will continue seeing your date or whether you are available for new match proposals.
Get started today and contact SuccessMatch to schedule your first complimentary phone consult
A love strategy session is a power hour with Trea Tijmens, reputed matchmaker and dating specialist to help you get clear on your path to where you want to be in love.
A love strategy session is the perfect gift to give your single friend, or why not, offer to yourself!
Whether you have not dated in a long time or feel lost in the dating jungle a love strategy session creates clarity.
Via Skype with camera, you will discuss where you are at currently, and where you want to be.
Is there something that has been holding you back?
Trea's direct and straightforward approach will help you determine how you can reach your dating goals.
You will leave with a road map of how you can get from where you are now to where you want to be: in love.
Purchase your gift certificate here.
You can pay via paypal and will receive a voucher that can be redeemed for a Love Strategy Session
A VIP DAY WITH TREA TIJMENS
Are you not dating at all?
Are you dating a lot but never the right people?
Are you lost in the "dating jungle"?
• Are you puzzled about why you are still single?
• Are you tired of going to singles events and dating online AND you are still not meeting anyone special to date?
• Do you think about finding love often and yet find you are not really doing anything to make it happen?
• Are you re-entering the dating scene after many years and have no clue where to start?
Whatever your dating situation is, if you are ready to take action right now...
Spend a day with me, Trea Tijmens, reputed international matchmaker and dating expert, and I will help you get jumpstarted to reach your dating goal sooner than later!
I have helped hundreds of quality singles reach their dating goals and I can help you too!
I will spend one day via Skype focussed on you and your goals only and help you get to where you want to be!

This is what we will accomplish in our 5 hour day together:
• Define your goal so it will be crystal clear
• Determine where you are at currently (what you have done so far and see what worked and what should be approved
• Find out if there is anything that has been holding you back from where you want to be in love – see what it is, and how to move past that
• Map out all your options and develop a concrete strategy to help you achieve your dating goal
• You will get an image assessment where I, or our image consultant Esther will give you suggestions to make you the best you possible!
• Design your personally tailored targeted Roadmap to Love - that fits your personality, lifestyle and budget!
• We will get you started in the process and make sure the process is enjoyable and sustainable!
The VIP DAY includes 2 half hour follow up sessions;
The first one 14 days after your VIP DAY and the 2nd one a month after your VIP DAY
Your investment for a VIP DAY with me where I focus only on you and your goals and how you can achieve them plus get you jumpstarted to reach your goal is 2000 CHF

Yes, I would love to spend a VIP DAY with dating expert Trea Tijmens and am ready to buy my voucher here.
Q What is SuccessMatch?
A SuccessMatch was founded in 2005 and is the leading dating, matchmaking and date coaching agency in Switzerland. SuccessMatch helps quality singles find love and romance.


Q Who is the SuccessMatch target group?
A We define the SuccessMatch target group as "international professionals". Over 95% of our clients live and work in Switzerland, however many have international backgrounds. Very often clients come to Switzerland thinking they will stay 2, at the most 3 years and 15 years later they are still here. Male clients range in age from early thirties to early seventies. Female client from mid-twenties to early sixties.
They may be single and never married, or divorced or widowed. Clients tend to have strong academic backgrounds, they tend to have very busy professional lives, they tend to live a healthy life style and enjoy a good quality of life. In fact, our clients seem to have everything in life, except a nice partner to share that life with. Our clients would now like to meet that great partner. Quality of partner proposals, confidentiality, and a personalized service is important to them.


Q Does SuccessMatch have an equal number of male and female clients?
A SuccessMatch always has more female clients… which is entirely in line with the worldwide phenomenon whereby personalized agencies have more female clients.


Q Does SuccessMatch accept everyone as clients?
A SuccessMatch is selective (and we know that you are too). People who clearly do not fit the target group, or for whom we do not already have appropriate matches, or in general "anyone we would not enjoy going out with ourselves" we do not accept as clients.


Q What can I expect from a 15 min complimentary consultation?
A The 15 minute complimentary consultation gives us a first impression of whether there could be a fit between us. As you will have already read these Frequently Asked Questions before the consultation, we can focus on you and your needs and whether there could be a fit. If there is a further interest, you may then book a 50-minute paid consultation with Eeke van de Ven, the SuccessMatch matchmaker in Switzerland.


Q What can I expect of the 50 minute paid consultation by Skype?
A The 50 minute consultation via skype with camera serves to identify your dating and relationship goals as well as determine your current status /and starting point. During the consult you will discuss what is important to you in a partner and establish your criteria. Then, we help you identify what has been standing in the way of you reaching your goal so far. Next we help you determine how to get from where you are now to your goal, and see if one of our services would be right for you.
Of course you will also have the opportunity to ask Eeke any question you may have. The 50 minute consultation by skype is charged at 250 CHF and if you sign up for our dating or matchmaking service, the 250 CHF consultation fee that was paid will be deducted from your membership fees.
Q May I meet the SuccessMatch matchmaker face-to-face?

A Yes! Eeke meets and gets to know everyone who becomes a SuccessMatch Premium Dating or Platinum Matchmaking client after the 50 minute skype consultation, one on one in person at our office.
Another possibility to meet Eeke is to attend an event she is at, which provides a great opportunity to meet her in person and benefit from our expertise.


Q How long has SuccessMatch been doing this?

A Trea Tijmens, the CEO of SuccessMatch, launched SuccessMatch 11 years ago in 2005. However, she has been matching international professionals for professional reasons for much longer, as she used to work as an international recruiter and headhunter. When she started SuccessMatch, she kept the same target group but instead of matching them for professional reasons, SuccessMatch matches professionals for personal reasons.


Q How long is the SuccessMatch membership term?
A For the Dating, Premium Dating and Platinum Matchmaking services, the active membership is 6 months. After that clients may either renew their active memberships or stay on our books as passive members.


Q How many matches proposals may I expect to receive?
A The number of match proposals we can offer will depend on you, your criteria, sociability, availability and how relationship oriented you are. After we have done the 50 minute Skype consultation we will have a better understanding of you and the scope of the search and will be able to make you a membership offer with a personalized number of introductions. We pride ourselves in making quality introductions.


Q What is SuccessMatch's success rate?
A Firstly, what is success? For us, success is when we successfully introduce two individuals whom we think are compatible and who would otherwise never have met.
Over 95% or our clients are either satisfied or extremely satisfied with the person we select for them and over 70% continue to see each other after we have introduced them.


Q Are there any opportunities to work with Trea Tijmens, the CEO of SuccessMatch directly?

A Yes, Trea provides date coaching services to a select number of singles.


Q Who can see my profile once I become a client?
A We offer a confidential service. The only people who can see your confidential profile are the SuccessMatch team and the persons we select for you and whom we would like for you to meet.


Q What is a match candidate?
A Being a match candidate offers you the opportunity to be matched with one of SuccessMatch´s clients. However, a match candidate is NOT a client of SuccessMatch, so this means that we do not actively look for matches for match candidates.


Q What may I expect from coaching with Trea?
A Trea will help you identify your dating and relationship goals as well as determine your current situation / what your starting point is. She will help you identify what has been standing in your way of reaching your goal till now. Next you will establish a plan/strategy on how to get from where you are now to your goal PLUS break the process down in do-able steps. Her pragmatic coaching style will help you create, recognize and act upon opportunities to meet your partner. 3 sessions per month, with a 3 month minimum commitment to get you to your dating goals. Trea's coaching success rate is incredibly high.
Q Do you also provide a high-end international matchmaking service?
A Yes, Trea works with a select number of discerning gentlemen and assists them in their search for their life partner / spouse.
For more information see www.him-matchmaking.com


You can download and save our frequently asked questions in PDF by clicking here