If you have not tried online dating yet, or you have tried it but with zero success, you need help from an online dating coach.
This coming Valentine's Day (February 14) I am starting a group coaching program "Online Dating from Zero to Hero" just for you!
Ok, let me give it to you straight; online dating has its pitfalls. However, online dating also has a lot of advantages that you should at least consider when looking for a partner!
The disadvantage of online dating is that you have to put yourself "out there".
You have to put up a profile with photos and other people, who you know nothing about, may be able to see this.
However, is that a reason not to try online dating?
I would say, it is not.
Firstly, the fact that you are single and wish to meet a nice partner is nothing to hide, in fact, it makes you a completely normal human being
Secondly, in order to find a partner, you have to start meeting (new) people, and that is where online dating comes in.

Anyone that puts an online dating profile up is by principle interested in meeting someone!

Criteria such as age, personal situation, whether they have or want kids, whether they live an active lifestyle, where they live, etc. are easy to see or find.

By far the biggest advantage of online dating is that it gives you almost instant access to an enormous pool of people who are like you, searching for a partner!

The advantages of online dating far outweigh the disadvantages!

So whilst, as a dating coach, I highly recommend singles to use online dating as one of the tools to meet a partner, you have to do online dating the right way in order for it to be successful.
Unless you do it right, online dating will be a waste of time and a frustrating journey that will be neither sustainable nor successful.

That is why I am offering a special Online Dating group coaching course just for you!
My name is Trea Tijmens and I am a matchmaker and dating coach.
Over the past 12 years I have touched the lives of over 8000 singles.I will offer you a step by step plan and handbook to make your online partner search successful and…
I am there to help and guide you.
Your personal online dating GPS so to speak
To ensure enough individual attention, I will only coach a small group of singles.
Don't miss this opportunity and join my online dating group coaching program From Zero to Hero in Online Dating now. (Fee for program is 1000 CHF).
What better way to kick of the year proactively in finding your partner in 2018?
Are you ready to take the journey?
What are you waiting for?

Here is what we'll do;
WHAT? WHEN?
5 online group coaching sessions of 90 minutes each
Wednesday 14 February 2018 from 7 till 8:30 pm (CET)
 Knowing where you want to go and getting crystal clear on what our end goal is in terms of dating.
 Where are you starting from? How dateable are you? Taking a moment to look inward before looking out for a partner
 Making a (dating) compass for your journey to keep you on track to your goal
Wednesday 21 February 2018 from 7 till 8:30 pm (CET)
 Removing all obstacles and start your online dating journey from the best place possible
Wednesday 28 February 2018 from 7 till 8:30 pm (CET)
 Getting Started! Walking you through the online dating guidelines and creating your online profile
Wednesday 7 March 2018 from 7 till 8:30 pm (CET)
 Sharing questions, experiences, and best practices
Wednesday 21 March 2018 from 7 till 8:30 pm (CET)
 Enjoying the journey whilst staying on track to your destination
Should you miss a session you will be able to get the recording.
COST OF THE FROM ZERO TO HERO IN ONLINE DATING COACHING PROGRAM?
1000 CHF total
WHAT IS INCLUDED IN THE GROUP ONLINE DATING COACHING PROGRAM?
5 online group coaching sessions of 90 minutes
Online dating handbook with step by step guidelines
Review of your online dating profile by your online dating coach Trea Tijmens
Review of your online dating profile pictures by your online dating coach Trea Tijmens
Recordings of all coaching sessions
Would you like to be dating before Christmas?
Good News: I can help you do this!
Your investment is 1000 CHF and there is a 100% money back guarantee.
Register here.
DO ANY OF THESE SOUND FAMILIAR?
You had hoped that in 2017 you would somehow meet someone nice
You promised yourself to start looking for someone to date but somehow it's never the right time to start
You do live an active life but somehow you are not getting dates
You would like to start dating but have no clue on where to start and wish there was someone to help you
You realize that if you don't make a change, you will still be single 2 years from now
Good News, I will help you kick off your dating life and get a date before Christmas.
My name is Trea Tijmens and I am an award winning dating expert and dating coach. In the past 12 years, I have touched the lives of over 8000 singles.
I am committed to help you get a date before Christmas. When you follow my advice, tips and guidance, I can guarantee you will be dating before Christmas.
The fee for the program is 1000 CHF and includes:
❤ 3 online live workshops on the following 3 Tuesdays
7 and 14 November and 5 December from 7 – 8:30pm
❤ My advice, tips and guidance to get you dating
❤ My guidelines and support material
❤ Closed Facebook Group for questions, sharing best practices and success stories
Space is limited so Register Here now and I will have you dating before Christmas.
GUARANTEE: If you have not had a date before Christmas this course is free.
It's simple. If you are present at the 3 life online seminars and follow my advice and guidelines and do not have a single date before Christmas, you get a 100% refund.
I'll even jump on a 1 on 1 Skype coaching session if needed to get you results.
Why? Because I care about you succeeding in getting that date before Christmas.
If you put in the work and go through the process you will get result and you will start dating. I can confidently say I can guarantee you will be dating because as a dating expert I have worked with thousands of singles and have successfully helped other singles get dates this way.
We got this!
There is no risk, you can only gain. Remember the biggest risk is doing nothing.
SuccessMatch, the leading Dating and Matchmaking agency for Singles in Switzerland is organizing a Singles Wine Tasting Event in Geneva on Friday 27 October 2017.

What can you expect from this wine tasting event for singles?
An enjoyable evening and an opportunity to meet other quality singles!
The wine tasting will be held at a unique location in Geneva and will be guided by wine expert, Simon Hardy of Fitting Wines.
You will be warmly welcomed upon arrival by both Trea Tijmens and Eeke van de Ven of SuccessMatch, and will enjoy a sparkling wine. Simon Hardy of Fitting Wines will lead you through a guided tasting of wines from around the world creating your own personal wine profile and, eventually, 'finding your partner in wine'. There will also be a selection of charcuterie, cheeses, bread and flutes.
When? Friday October 27th in Geneva

Where? A private vaulted cellar located three floors beneath the bastions (the fortified walls around the old town of Geneva)

What time? 19h - 21h30

Price? CHF 135
Places are limited so do make sure to register now by filling in the form below or by sending an email to eeke@successmatch.ch and mention the Wine Tasting Event. After your registration is approved you will receive a confirmation with payment details.

In order to have a balanced event in terms of numbers of single ladies and single gentlemen, we kindly ask you to register together with a single friend of the opposite sex.
We are looking forward to seeing you there!
Cheers!
---
Are you lost in the "dating jungle"?
Are you dating a lot, but never the right people?
Or…
Are you not dating at all?
Are you confused about why you are still single?

Do you think about finding love often and yet find you are not really doing anything to make it happen?

Do you feel that you are trying but nothing is working?

Are you re-entering the dating scene after many years and have no clue where to start?
Whatever your current dating situation is, if you are not where you want to be in love,
Take action right NOW !

Book a Dating Strategy Session
750 CHF
You need a concrete plan

A dating strategy

A road map to get you from where you are now (single) to where you want to be (in a happy relationship)
Spend 2 hours via Skype with me, Trea Tijmens, reputed international matchmaker and award-winning dating expert, and I will help you.

Get jumpstarted to reach your dating goal sooner than later!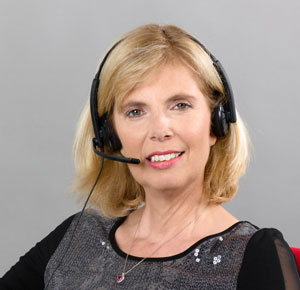 Hello, my name is Trea Tijmens and I am an award-winning dating expert, dating coach and international matchmaker.
Over the past 12 years, I have touched the lives of thousands of singles.
My goal is to help you find love too!
Not only that, I would like you to find love in the near future!
If you are currently not where you would like to be in dating, or in other words, you are still single for whatever reason…
then you need a dating strategy,
you need a concrete plan to get you from where you are now, to where you want to be in love.
What you can expect;
My advice is always personalized and based on successfully working with thousands of singles.
I am warm, empathetic, pragmatic and positive.
I will offer you direct, honest, straightforward, no nonsense, practical advice.
The 2-hour Dating Strategy Session will give you clarity on what you should be doing to get to your goal.
This is what we will accomplish in our 2-hour Dating Strategy Session together:
Define your goal so it will be crystal clear
Determine where you are at currently (what you have done so far and see what worked and what should be improved/changed)
Find out if there is anything that has been holding you back from where you want to be in love – see what it is, and how to move past that
Create a Dating Compass to keep you on track to your goal
Map out all your options and develop a concrete strategy to help you achieve your dating goal
You will receive a document with your Roadmap to Love!
Yes, I want / need a dating strategy session with Trea Tijmens asap!
As soon as we have received your payment of 750 CHF, you will be contacted to schedule your Dating Strategy Session.
No partner this Valentine's Day? Join this super Valentines live webinar / workshop "Meet More Men" with international matchmaker and dating expert Trea Tijmens!
Do
you, like many strong, successful women have a great life but no one to share it with?
Have you been telling yourself: "When the time is right, Mr. Right will bump into you, fall in love at first sight, and you will live happily ever after?"
Have you wondered why you are still single when others have told you that "you are such a good catch"?
Have you asked yourself where and how you can find your partner?
Learn what you can do about it in this special Valentine's Day webinar / workshop Meet More Men.
When: Tuesday 14 February 2017 from 7 - 9 pm CET direct and life teaching via the web.
Cost: Special Valentine's Day rate of 50 CHF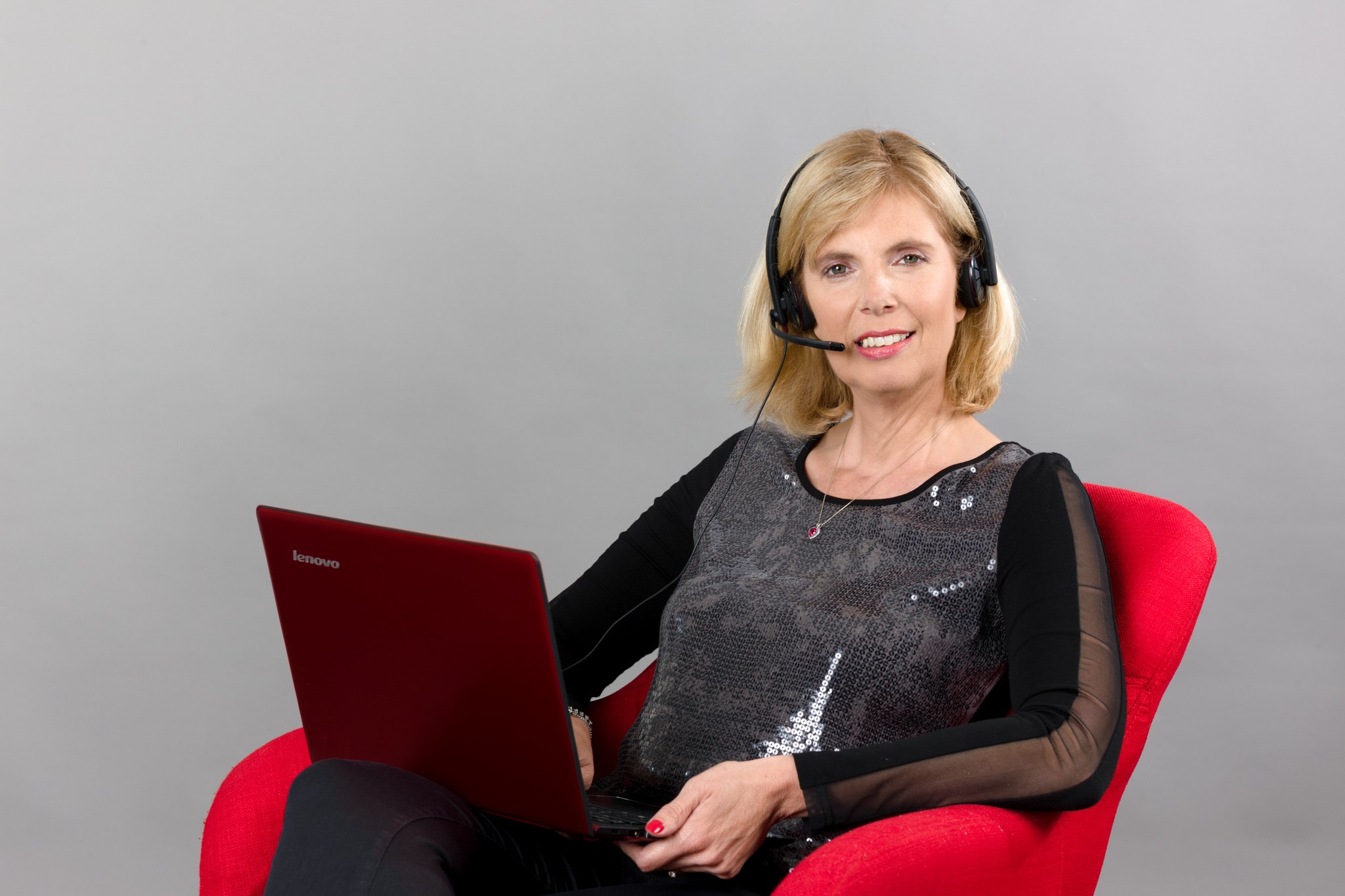 Join us for a fun, thought-provoking and edifying webinar / workshop with Trea Tijmens, founder of SuccessMatch and HIM-Matchmaking, International Matchmaker and Dating Coach.
Trea will share with you her insight into how the search for a partner does not need to resemble the proverbial needle in a haystack syndrome. And more to the point, she reveals how you can drastically increase your chances of meeting your partner…..
What you'll learn in this webinar exclusively for single ladies:

Top 5 excuses women use to not date and how to stop using them
2 choices women have when it comes to dating
Why it is important to meet more men
The 2 most important mind-sets to meet more men
Why in general the dating pool is small for women and large for men
How to increase your chances of meeting your partner
How you too can have men approach you
Why your friends are so important in your partner search and why you may need to find some new ones.
The secret to getting good results consistently
I highly recommend this seminar to single women. You will walk away with practical tips, and easy and fast to apply steps that are guaranteed to increase your Dating Success!
Some of the feedback of single ladies who previously participated in this seminar

"great practical and easy to apply tips",
"inspirational",
"fun",
"entertaining and informative",
"thought provoking",
"great insights",
"spot on",
"learned something important about men",
"pragmatic and action oriented",
"great open and warm atmosphere",
"elegant approach to dating"
"very useful tips that I will apply immediately",
"will recommend to others",
"you made it all so simple, all of a sudden I realized - I can do this!"
Spaces for the Valentines Day webinar are very limited and on a first come first served so book your spot now!
Pay via credit card via below button